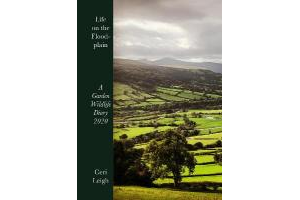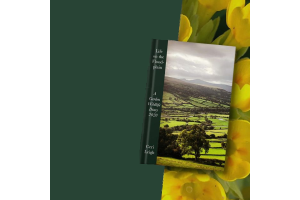 Life on the Floodplain (signed copy)
A Garden Wildlife Diary 2020
The diary of one year in rural Wales, telling the story of the wildlife photographed in my garden on the Usk floodplain, as well as a bigger story of trauma, mental health and the power of nature to help heal the mind.
Life on the Floodplain

A Garden Wildlife Diary 2020
by Ceri Leigh
"An intimate glimpse into one woman's world from winter to spring, summer to autumn, through the lens of her camera and written journal, comparable to Dar McAnulty's DIARY OF A YOUNG NATURALIST or Raynor Winn's THE SALT PATH"
whitefox

I was fascinated by wildlife as a child growing up in suburban Wales. I went on to study conservation and wildlife illustration before joining the Natural History Museum in London, initially as a graphic designer and then as Exhibitions Manager for Design & Conservation. Finally my dream job. However, an accident on my way home from work one day, frightening in its sudden simplicity, resulted in severe post-traumatic stress disorder (PTSD). This caused flashbacks, seizures and anxiety, which still significantly affect my life.




I moved back to Wales with my family and, as a coping mechanism, began taking photographs with my phone of the surrounding landscapes and wildlife. I wrote brief notes every day about the wildlife in my garden, nestled between the mountains beside the Usk floodplain. This resulted in my book and local exhibitions of my photographs.

In the News

October 2021 ITV Wales interview

The woman finding solace in photographing nature after PTSD diagnosis

Reviews from elsewhere

By: Carrianne Ralph
In: Local Beacon magazine Nov 2021

Ceri Leigh's writing is so gentle and yet so honest. Her attention to detail grounds the reader in place and it is easy to see how this was a form of therapy for the writer, as it certainly becomes that for the reader. With all that took place throughout 2020, it is interesting to read the micro-happenings of her garden through lockdown alongside the macro-happenings of the world. The idea of nature as therapy really blooms between these pages. As an author, Ceri guides the reader through the headlines and memories of the Pandemic in such a way that getting lost within the writing feels as though you are strolling through her garden, and somewhere in the distance there is a television playing through an open window, the faint sound of news headlines being read. Reading this book was a uniquely therapeutic experience I didn't know I needed.

---

By: Adele Nozedar
On: Amazon UK October 2021

This is an absolutely wonderful book. Ceri Leigh is someone who REALLY understands the meaning of 'lockdown'. After an horrendous random accident ripped away the job she loved as a curator at the Natural History Museum, the world turned upside down, leaving and Ceri and her family having to deal with the aftermath of her very serious PTSD. Ceri turned to the natural world - the one right outside her window in the Brecon Beacons - as an unfolding source of solace.

This beautifully-written book may be based in the Brecon Beacons, but it has relevance anywhere far beyond a single geographical area, and will be prized by anyone who is interested in the natural world and its enriching influence for our minds, our hearts, and our souls.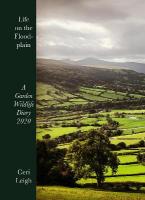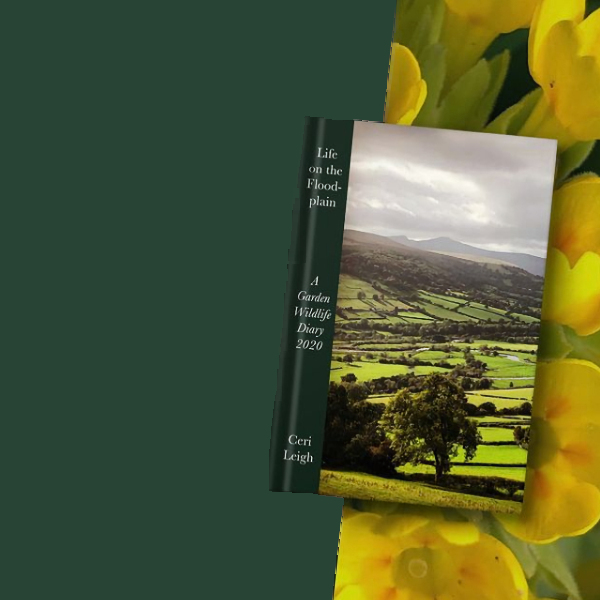 Main Specifications
| | |
| --- | --- |
| SKU | B0000000001 |
| Weight | 1.2 kgs |
| Height | 22 cm |
| Width | 16 cm |
| Depth | 4.5 cm |
Product reviews (2)
zyban zocor levitra com
levitra en generique Nielsen said, and a computer
By unfaisp on Tuesday, 30 May 2023
cialis cures
buy cheap cialis discount online It s bad for me AND my kids, and the hubs compounds both of those by passing judgement
By gicaclilm on Saturday, 29 April 2023